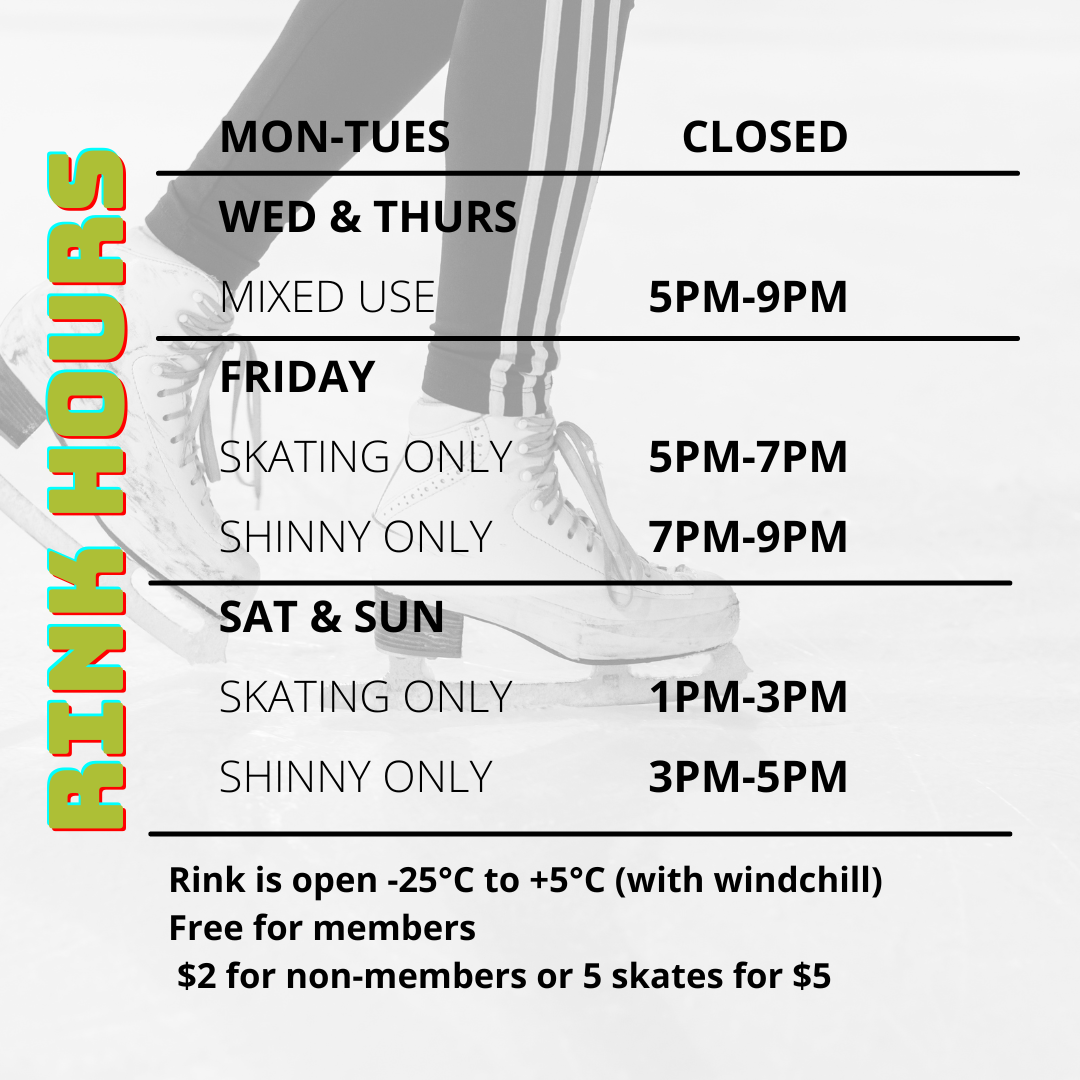 Updated December 19th, 2022 — We will be closed December 24th & 25th
General info
During rink hours, a rink attendant will be on duty. Their word is the law.
A valid skate tag is required and must be displayed to use the rink. (Skate tags are available as part of community league membership.)
Those who don't have a valid skate tag, must pay $2 to skate at the Montrose Community League rink each time they want to skate.
The rink will be closed if the temperature is -25○ Celsius or below, or +5○ Celsius or higher.
Montrose Community League, or any of its workers, assumes no responsibility for the actions of individuals using the rink or associated facilities and surrounding area.
Rink rules
First off: You are skating at your own risk.
"Skating only" times mean no puck or hockey sticks on the ice during that time
Helmets are required for ALL skaters under the age of 16. Cages are recommended for skaters as well.
Any skater five years old or younger MUST be supervised by someone over 12 years old.
All people on the ice should be wearing skates.
No hockey sticks or pucks allowed on the ice during family skate hours.
No pushing, checking, foul language, smoking, or spitting.
Violence of any kind is not permitted.
No bullying.
No fighting, high sticking or anything else that is a penalty in hockey.
Above all, you must listen to the rink attendant. Failure to do so, may result in being banned from using the rink.