Christmas Party
Saturday, December 09 from 1-5pm.
Join us for our family Christmas party!
We will have cookies, hot chocolate, candy canes and nibbles.
We will sing Christmas carols, decorating cookies, beading and even Santa will be visiting us from 4-5pm!
---
Monthly meeting
Our next meeting is scheduled for Thursday, January 11 from 6:30 to 8:30pm.
---
Learn to Skate
Please join us this winter at our rink. The City of Edmonton will be sending people to teach us to skate on Sundays, February 5, 12 and 19 from 2:30 to 5:30pm. If you've got a child who needs some help getting started or you want to learn for yourself please give it a try!
---
Winter Green Shack
The City of Edmonton will be running Winter Green Shack Program in the Montrose Park. This program will be similar to the Summer Green Shack Program that wrapped up in August, and what a success that was. Our site averaged 17 kids per hour!
The program runs from January 6 to February 2. Monday/Wednesday from 3:30 to 6pm and Sunday from 1 to 5pm.
We hope you'll join us and make this Winter Program a big hit as well. Please note: there may be some cancellations due to the weather conditions.
---
The Montrose Community League board has updating our logo. We had helped to refresh it and modernize it a bit, with a touch of nostalgia to hearken back to the original logo.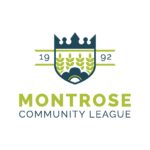 ---
Montrose has updated its bylaws in an effort to modernize it and improve clarity. We'll be voting on the new bylaws at our upcoming annual general meeting in June 2018. Take a read and come on out to our AGM.
Montrose Community League Bylaws – updated May 2016
---
The holiday season is a great time to have some good ol' fashion family fun, or even just to hearken back to yesteryears when you would play out in the snow for hours. Montrose's skating rink will be open regular hours during this holiday season, including Christmas Eve, Christmas Day, Boxing Day, New Year's Eve and New Year's day weather permitting!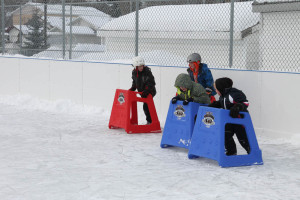 ---
---
---
In Edmonton, you can't smoke within five metres of a doorway, window or air intake or within 10 metres of our playground, spray park, and skating rink. And because there is no smoking allowed in the Montrose hall, a portion of the parking lot has been designated as a "smoking area."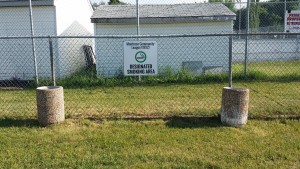 If you do smoke, please use this area and dispose of your cigarette butts properly.
---
Watch this spring to see if Montrose is hosting its annual neighbourhood spring cleaning event…Dumpster Days.
Cost: Free for Montrose Community League members; memberships will be on sale (cash only).
So if you have almost anything (check out the link for what is and isn't acceptable) that you need to get rid of bring it on down to the Montrose hall parking lot.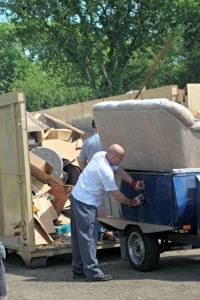 Looking for family fun for New Year's Eve day? Come join us from 5-9 p.m. for FREE (yes, that's right completely FREE) old fashioned skating! There will be refreshments and good times for everyone involved.
We just need to know how many are coming so we are well stocked! Let us know on our Facebook page or by emailing us at mcl_newsletter@yahoo.com.